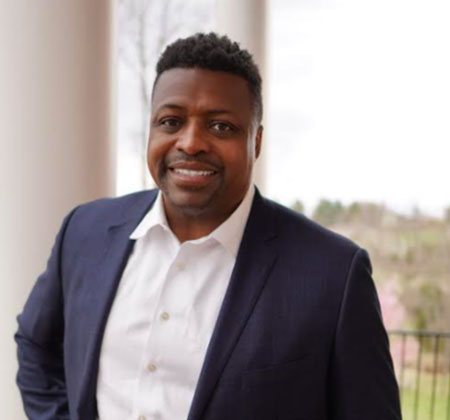 Founder & Board Chair
The Son of Robert and Mazie Anderson, Mike was born and raised in Central Virginia. Mike is happily married to Matrice and has two young adult, college-aged children.
Mike is the Founder and the Chairman of the Board of Directors for Grow a Future—a non-salaried, voluntary, Executive Director position that guides and directs Grow a Future, helping it reach its full potential.
Mike holds a Doctor of Education in Organizational Leadership from the University of Lynchburg. A licensed professional counselor in Central Virginia, Mike is the Founder and Clinical Director of Anderson Counseling Services, a community mental health center in Lynchburg, Virginia. He has a rich history of involvement in human services organizations.
He also had a strong Division 1 colliegiate career and played professionally for a short period with the FIBA (International Basketball Federation).
Mike won the Haskins Hutchinson Outstanding Role Model Award by the Brothers United for Christ Mentoring Program.
Mike's life has personally demonstrated that with hard work and determination anyone can achieve success. His faith has given him the motivation to share love through action and reassuring words.