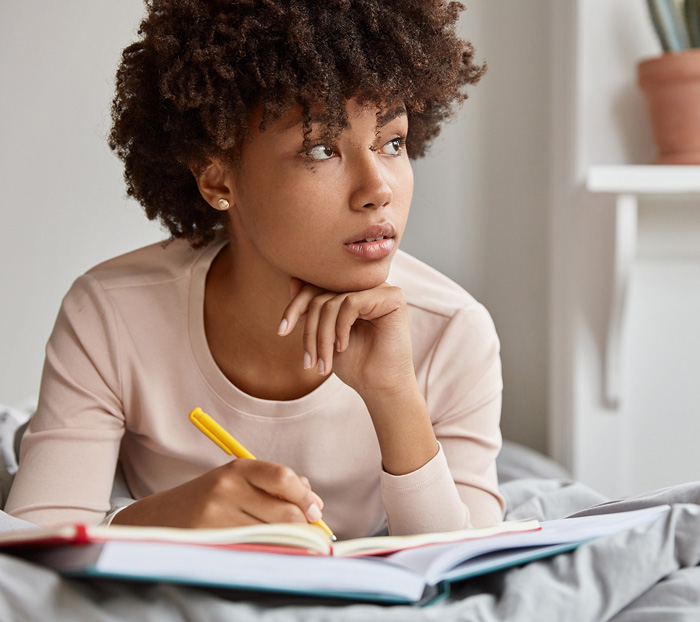 The simplest explanation for being trauma-informed is recognizing that many behaviors and symptoms an individual has which are negatively impacting their lives are the result of one or more traumatic experiences they have had. While trying to assist someone who has faced a life-altering trauma, it is possible to cause the person to inadvertently relive the trauma – or to experience the negative feelings that were the aftermath of the trauma.
For young people the trauma they have faced could be from a difficult home situation, negative peer pressure, or feelings of inadequacy in their education. These issues can seriously impact their sense of self-worth and cause conflict with others who do not understand what the individual has faced that resulted in negative responses.
A trauma-informed approach to assisting someone is to move away from questions that ask, "What's wrong with you?", and instead focus on asking "What happened to you?". Assuming something is wrong that the person can control, or even identify, can result in confusion and avoidance.
To discover the core issues impacting a person's growth and development requires sensitivity and understanding. They need to know they are in a safe place with people who truly care for them.
Before a young person, or anyone for that matter, can properly develop their ability to learn they need to understand where they are in the development process, and most importantly, to realize that they can move from where they are in their development to a place that gives them solid hope for the future.
That's our goal. We want to come alongside young people, demonstrate that we care for them, and show them hope that they are someone special and to guide them into becoming a productive member of their community.
Your Future Begins Here!
Find out more about how you can get involved with Grow a Future! Become a volunteer, mentor or provide a scholarship for a young person in the program!